This series was started with a broad overview of business bankruptcy, but our last few installments have focused on:
In this installment, we draw on our discussion of the priority scheme, with a special focus on super and residual priorities.
---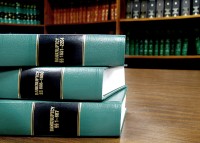 As previously discussed, not all claims are treated the same.  At its foundation, claims can be divided into two general buckets—secured and unsecured.  If there is collateral securing the claim, it is secured.  If not, it's unsecured.  However, Congress decided that certain types of unsecured claims should be prioritized over other unsecured claims—thereby creating a third bucket.  These priority claims are generally enumerated in Bankruptcy Code §507.
The majority of priority claims under Bankruptcy Code §507pertain to special-interest rules, such as certain agriculture-related claims; however, the section also includes two other kinds of statutory priorities: (1) "superpriorities'" and (2) "below the list" priorities, or residual priorities, for liquidating cases under §726.
Superpriorities
We previously discussed how first priority goes to administrative expenses. But not all administrative expenses are created equal. For example, a party who extends post-petition financing to a debtor under Bankruptcy Code §364 often negotiates for a "superpriority" that trumps other administrative claims.
Likewise, Bankruptcy Code §506(c) provides a superpriority that permits the trustee to recover from property securing an allowed secured claim the reasonable, necessary costs and expenses of preserving, or disposing of, such property to the extent of any benefit to the holder of such claim including the payment of all ad valorem property taxes with respect to the property. Only the DIP may assert a surcharge claim, not creditors. Both the "priming lien" for post-petition financing under Bankruptcy Code §364(d) and the "carve-out" often agreed to by secured lenders for the benefit of debtor and committee professionals have the effect of trumping secured claims.  (For further discussion of secured creditors and their rights and priorities check out What Every Secured Creditor and Its Lawyer Should Know and Dealing with Distressed Secured Creditors – Chapter 11.)
Residual Priorities
Once in awhile, you run into a solvent estate—a case where there is enough to pay all priority and general unsecured claims. Generally, in chapter 11, the residual would revert to the debtor or its shareholders. But in Chapter 7 liquidating cases, even after all §507 priorities are paid, money does not go to the debtor until you have paid the separate list of "liquidating priorities" enumerated under Bankruptcy Code §726, including such things as late-filed claims, punitive damages, and post-petition interest.
Priority for Essential Trade Vendors
Another way a court order can create a priority that's not provided for in the Bankruptcy Code is the "essential trade vendor." Usually, these are creditors who have only general unsecured claims, but they jump to the front of the line, getting paid in full even though other claims of a similar rank will probably wait a long time for any payment, and then receive only cents on the dollar. The argument in favor of this relief is that these "essential trade vendors" are necessary for the debtor's survival, and they won't continue to provide goods or services to the debtor unless they are paid in full. Some courts are more skeptical about granting this relief given that it subverts the priority scheme, i.e. the Kmart case. Further, in at least one recent decision, the court held that unpaid administrative expense claims have an added benefit, allowing them to be used to set off preference liability (for further discussion of this case and issue click here).
Some Other Priorities Spread Throughout the Code
There are a few other sections of the Bankruptcy Code that set forth de facto priorities. For example, §553 permits a creditor who has a right of setoff to get paid in full (after obtaining stay relief) to the extent of his setoff right, affording priority over other creditors. And a reclamation creditor may get an administrative claim or a lien that gives it priority over other unsecured creditors, under §546(c) (further discussion of a recent decision regarding reclamation rights in Delaware). Then there are more obscure priorities, such as the rights of customers in a brokerage firm's bankruptcy. Once again, the lesson is to think creatively before you resign yourself to sharing pro rata.
Some Notes on Secured Credit
First, the secured creditor has a right to first dibs on his collateral to the extent of his claim. In other words, if she has a claim for $100 and the collateral is worth $500, she has first dibs to the tune of $100 plus applicable post-petition interest, fees and expenses too. See §506(b). If, on the other hand, the creditor is undersecured (i.e., she has a claim for $500 on collateral that is only worth $100), then her claim would only be secured up to the value of the collateral, $100, and the remaining $400 would be bifurcated and treated as unsecured (and she would not be entitled to interest or fees). See §506(a)(1). Second, the debtor may elect to give a secured creditor its collateral, in satisfaction of its claim, but the creditor cannot insist upon it. Third, if the security interest is not disposed of in the bankruptcy case, then it "rides through" and remains the creditor's collateral. If the secured creditor does not file a proof of claim, and the debtor does not deal with the claim or lien in its plan, the lien will continue in effect.
To read other installments in this series, click here.
For a great discussion on insolvency, we recommendthis webinar and this webinar. You can also learn about federal equity receiverships and get advice on what to do when your business is struggling.
---
[1] Brandess is a partner at Sugar Felsenthal Grais & Hammer LLP's Chicago office. He is ranked AV® Preeminent™ by Martindale.com and has been listed as a Rising Star by Super Lawyers magazine for the past two years. Michael was named the Emerging Leader of the Year by the Turnaround Management Association's Chicago/Midwest chapter in 2015. Smith is set be begin his restructuring career in Chicago the fall of 2017 and recently received the ABI's Medal of Excellence.  The authors thank Professor George Kuney and Jonathan Friedland, whose comprehensive thought leadership on the subject matter served as the foundation for this article.