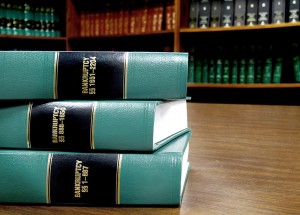 A written tour of business bankruptcy and its alternatives
Companies in chapter 11 typically consider (or at least should consider) other options before ending up there. In fact, distressed businesses tend to follow a fairly predictable pattern, or lifecycle: denial, anger, bargaining, depression, and acceptance- – – No, those are the five stages of grief. In all seriousness, understanding how to cope with, counsel, or live through a distressed businesses situation is easier if you understand the typical lifecycle. You can think about the lifecycle of a chapter 11 debtor as having four stages:
The first stage is the prepetition period of planning and action by the debtor and its professionals for the chapter 11 filing. This is often a hurried process as debtors are often motivated by tight cash flows to limit the involvement of insolvency professionals until things are really at a code-red emergency level. Sometimes merely preparing for chapter 11 focuses both the debtor and its major creditors on settlement and restructuring negotiations that prove fruitful and chapter 11 itself can be avoided.
The second stage consists of the first weeks of the bankruptcy case. These days are full of activity and occupy a great deal of management's time and a great number of lawyer hours. It is in this stage that operating orders must be sought from the court and that the judge and others unfamiliar with the debtor's plight (and planned solution) must be educated and brought up to speed, if not on board, with the reorganization process.
The third stage is the "middle" of the chapter 11 case. This can be a slower period of activity and may lull some debtors and creditors into a lazy torpor while the debtor focuses mainly on keeping its operations humming along. A debtor must still consult with counsel on many issues, and will spend time negotiating with interested parties.
The fourth stage centers on the exit from chapter 11, usually either by a "chapter 11 plan," by sale(s) of assets, and/or a structured dismissal.
They (whoever "they" are) say that a picture is worth a thousand words; the chart below (created before the word "infographic" came into its recent prominence) should help reinforce what we say above about the lifecycle of a distressed company:  
  Copyright 2006 Jonathan Friedland and James H.M. Sprayregen
To read other installments in this series, click here.
For a great discussion on insolvency, we recommend When a Customer Becomes Insolvent Webinar and Buying Distressed Assets and Securities Webinar. You can also learn about federal equity receiverships here, and get advice on what to do when your business is struggling here.
Jonathan Friedland is a principal at Much Shelist. He is ranked AV® Preeminent™ by Martindale.com, has been repeatedly recognized as a "SuperLawyer" by Leading Lawyers Magazine, is rated 10/10 by AVVO, and has received numerous other accolades. He has been profiled, interviewed, and/or quoted in publications such as Buyouts Magazine; Smart Business Magazine; The M&A…