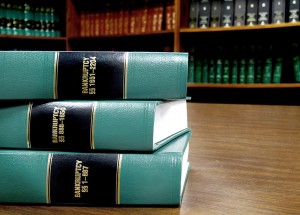 A written tour of business bankruptcy and its alternatives
You manage a private equity or hedge fund. Or maybe you work for a family office. Or maybe you're the CEO or CFO of a business that has a competitor that is failing and you are considering trying to buy it on the cheap. Or perhaps you are the general counsel of a company that does business with a company that just filed for bankruptcy or that is being sued for a preference. Or maybe you are a business owner considering how to deal with financial distress.
If you fit any of these descriptions, this weekly column is for you.
This week, we paint a picture of what bankruptcy is at its most basic level.
The overwhelming majority of bankruptcy cases involve debtors (people or entities) who have no assets to distribute to creditors and who are filing just to get a discharge. (For a great discussion on insolvency, we recommend this webinar and this webinar.)
Approximately one million no asset cases are filed each year. These are important cases for those involved, but they are not the subject of this column. Instead, we focus on cases where the debtor, or, more appropriately, the estate, has assets and where those in charge of the estate are seeking to reorganize or otherwise maximize value for the estate's creditors.
Article 1 of the United States Constitution empowers Congress to make nationally uniform bankruptcy laws. This federal power preempts state insolvency laws when there is an inconsistency between them and the federal law.
This nationally uniform bankruptcy law is found today largely in Title 11 of the United States Statutes and is referred to by people in the business as the Bankruptcy Code. The Bankruptcy Code was enacted in 1978, though it has been amended many times since then. Like other federal (and state) statutes, the Bankruptcy Code is subject to interpretation by courts.
Chapter 11 of Title 11, entitled "reorganization," is the part of the Bankruptcy Code that you will care most about. Despite its title, by the way, it is not used just to reorganize a business but, rather, it is more commonly used to liquidate one (the parts of a business sold piecemeal are often worth more than the business as a going concern).
The distinction between a reorganization and a liquidation is not nearly as clear as the uninitiated might think: one can liquidate a business by selling it as a going concern. When this happens, particularly when the sale is to the same people who owned the business prior to the bankruptcy, it looks a lot like a reorganization.
Welcome to our world. There is a lot to cover and we know we probably raised more questions than we answered in this week's installment. It will probably take the better part of a year of weekly columns to say what we have to say. Stay with us and we promise you will be a lot smarter about dealing with distress than you were before we came into your life.
To read other installments in this series, click here.
For a great discussion on insolvency, we recommend When a Customer Becomes Insolvent Webinar and Buying Distressed Assets and Securities Webinar. You can also learn about federal equity receiverships here, and get advice on what to do when your business is struggling here.