Shoe Retailer with a Strong Online Presence – Asset Sale Including IP, Inventory, Virtual Storefronts and More!
Qualified Overbids Due by 5pm (PT) on July 22, 2022.
The assets of an online-focused footwear retailer are being offered for sale (the name of which will be provided upon execution of an NDA, hereafter "Shoe Retailer"). Prior to the Covid-19 Pandemic, Shoe Retailer had over $100 million in revenues and operated 70 retail store locations, supported by a 50,000 sq. ft. distribution center and corporate offices in Southern California. However, as a result of the pandemic, Shoe Retailer has repositioned itself primarily as an online footwear retailer, with $11 million in 2022 revenue, with the same distribution center and offices.  As a result of the disruption caused by the pandemic, Shoe Retailer has determined to liquidate through an orderly sale of its assets.
Onyx Asset Advisors, LLC ("ONYX") has been retained to conduct a sale process.  A stalking horse offer has been received and ONYX is currently soliciting parties to overbid the stalking horse offer.  To the extent a qualified overbid is received, an auction will occur.  Upon ONYX's receipt of an executed copy of the NDA (available at the below link), interested parties will be given access to a data room, which includes Shoe Retailer's legal name, financial information, the stalking horse offer and bid procedures.
For the full sales memorandum and NDA form needed for data room access please visit: www.thinkONYX.com/sale/shoe-retailer/
About Onyx Asset Advisors, LLC: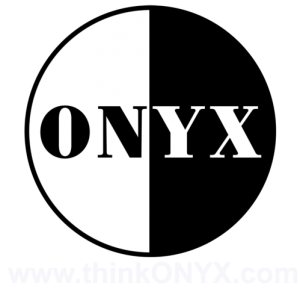 Onyx Asset Advisors, LLC, with offices in San Francisco and Los Angeles, is a boutique asset advisory, monetization and disposition firm that specializes in creating multifaceted monetization strategies for its clients. Full company and sale details can be found on our website at www.thinkONYX.com.
About DailyDAC
DailyDAC™ is the oldest, most trusted, and most widely used provider of public notices of asset sales and case commencements, and other important notices involving companies in financial distress in the United States and Canada. DailyDAC™ public notices are used by bankruptcy trustees, chapter 11 debtors in possession, federal and state court receivers, and secured parties disposing of their collateral under Article 9 of the Uniform Commercial Code or other state law trust (and their respective auction firms, law firms, and other agents). Learn more.
Many sales of distressed companies and distressed business assets are not widely advertised. If you are buyer of such companies or assets, you may be well served by becoming a paying subscriber to Distressed Deal Data™. Find out more.