NOTICE OF AUCTION OF THE ASSETS OF Penthouse™
1. Overview of the Opportunity. Penthouse™ is the iconic men's brand. Founded by Bob Guccione in 1965, Penthouse has been a leader in the Adult Entertainment Industry for over 50 years. While the brand was initially launched with Penthouse Magazine, in five decades of market dominance it swelled to include additional magazine titles, a thousand film library, a broadcasting group that currently oversees eight adult cable and satellite channels, a licensing business that includes a broad array of products for sale worldwide, and a digital platform that includes a robust list of adult entertainment websites supported by a dedicated social media following.
Penthouse's iconic name, diverse and well established asset portfolio, and longstanding relationships will provide a buyer the opportunity to: 1) leverage the Penthouse brand and loyal customer base through today's ever expanding social media outlets; 2) continue to collect licensing fees under existing agreements, while exploiting new licensing opportunities (e.g. hospitality); 3) acquire over 50-years-worth of content for use through buyer's current outlets; and 4) monetize currently under-utilized assets.
2. Key Deadlines. Bids are due Wednesday, May 30, 2018 at 5:00 P.M. PST. An auction to be held June 4, 2018. Only qualified bidders may participate in the auction.
3. Stalking Horse Transaction. On January 11, 2018, Penthouse Global Media, Inc. and several of its subsidiaries (collectively, the "Company" or "Penthouse") filed for bankruptcy in the United States Bankruptcy Court for the Central District of California, San Fernando Valley Division. David Gottlieb is the duly appointed and acting Chapter 11 Trustee in the Company's bankruptcy cases (the "Trustee"). In connection with the transaction, the Trustee retained Broadway Advisors, LLC to market the Company's assets for sale via §363 of the Bankruptcy Code and the process approved by the Bankruptcy Court. The Trustee entered into an Asset Purchase Agreement ("APA") with a stalking horse bidder and that APA has been filed with the Bankruptcy Court.
The transaction outlined in the APA is subject to competitive bidding and the Bankruptcy Court has approved guidelines and requirements for the bidding process and sale auction.
4. Key Sale Terms:
$3,000,000.00 opening bid for all of Penthouse's assets. Parties interested in acquiring less than all of Penthouse's assets may make an offer for select assets and provide a deposit equal to 10% of their initial bid.
Bid increments of at least $100,000 (or such greater amounts in multiples of $100,000), if the offer is for all of Penthouse's assets.
The Trustee seeks to maximize net sale proceeds. He may accept several offers for select assets if the combined value of those bids exceeds the highest offer for all assets.
5. Bid Requirements. A potential bidder must:
Deliver, on or before May 30, 2018, an irrevocable offer in the form of an executed Modified APA, without a financing contingency, internal approval or due diligence contingency, at a price that conforms with the overbid procedures and on such other terms that are no less favorable to the Estates than those contained in the APA;
The potential bidder must make a Bid Deposit in the amount of $250,000 for the purchase of all assets; or if interested in purchasing select assets, 10% of the offer (assuming the potential bid is deemed a qualified bid); and
Provide written evidence reasonably satisfactory to the Trustee of the bidder's financial ability to fully and timely perform all obligations under the Modified APA, including payment in cash at closing of any successful Bid amount.
6. Additional Information about the Auction and How to Bid:
A copy of the Penthouse Acquisition Opportunity is available for download here. The complete terms and provisions of the pending transaction are set forth and encapsulated in the APA itself and this brief description of certain aspects of the APA is not intended as a substitute for review of the applicable terms and provisions of the APA or for a review of the APA in full. The full sales procedures are available upon request, and this summary shall not modify or alter the sale procedures in any way.
Additional and more detailed information is available through Broadway Advisors, LLC's secure web-based document vault. In order to access confidential information, execution of a non­disclosure agreement (NDA) will be required.
If you are interested in additional information about the company please contact Leticia T. Lujan at [email protected] to request a copy of the NDA.
If you would like to discuss the opportunity in further detail please contact Alfred M. Masse, Managing Principal of Broadway Advisors, LLC at:
7. Additional Information About the Company: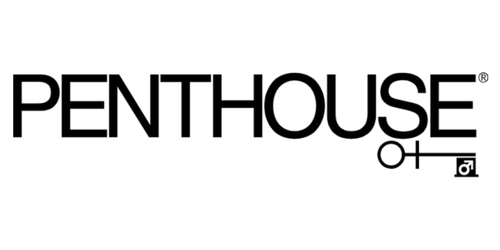 About DailyDAC
DailyDAC™ is the oldest, most trusted, and most widely used provider of public notices of asset sales and case commencements, and other important notices involving companies in financial distress in the United States and Canada. DailyDAC™ public notices are used by bankruptcy trustees, chapter 11 debtors in possession, federal and state court receivers, and secured parties disposing of their collateral under Article 9 of the Uniform Commercial Code or other state law trust (and their respective auction firms, law firms, and other agents). Learn more.
Many sales of distressed companies and distressed business assets are not widely advertised. If you are buyer of such companies or assets, you may be well served by becoming a paying subscriber to Distressed Deal Data™. Find out more.