Public Notice of Court Ordered Auction of Contact Lens & Eyewear Retailer (E-Commerce + 2 Stores)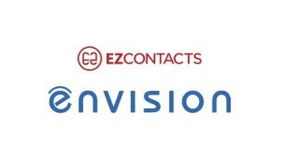 AuctionAdvisors ("Auctioneer") has been engaged to sell the assets of Provision Supply, Envision Eye Care, and Envision Optics, by order of the court in In re: Provision Supply, LLC, Envision Eye Care, Inc. and Envision Optics, Inc.
The offering consists of all assets of this leading online eyewear retailer/supplier of contact lenses, prescription eyewear, designer sunglasses and supplies. The offering includes a strong e-commerce business, as well as two retail locations.
The Auction date is January 29, 2020, with a buyer qualification deadline of January 24, 2020.
To request information relating to the assets, the bid procedures, the terms and conditions of the Sale, or to make any make other inquiries, call Joshua Olshin of AuctionAdvisors, at (212) 375-1222 x 705.
For more information about the offering, please visit:
http://auctionadvisors.com/property-details/envision_sale_220
---
About AuctionAdvisors
AuctionAdvisors, based in the New York metropolitan area, is a full-service real estate and business liquidation auction company. With strategically located offices around the country, AuctionAdvisors services clients in business liquidations and the disposition of real estate and real estate related assets. To learn more about AuctionAdvisors and the services that it offers, please visit http://auctionadvisors.com/.
About DailyDAC
DailyDAC™ is the internet's oldest, most trusted, and most widely used provider of public notices of asset sales and case commencements, and other important notices involving companies in financial distress in the United States and Canada. DailyDAC™ public notices are used by bankruptcy trustees, chapter 11 debtors in possession, federal and state court receivers, assignees for the benefit of creditors, auctioneers, and secured parties disposing of their collateral under the Uniform Commercial Code or other state law trust (and their respective auction firms, law firms, and other agents). Learn more.
Many sales of distressed companies and distressed business assets are not widely advertised. If you are buyer of such companies or assets, you may be well served by becoming a paying subscriber to Distressed Deal Data™. Find out more.